It's simple to go to Koh Samui, It used to be a lot harder to travel, but not anymore. True, Koh Samui has long been a favorite vacation spot among Americans. However, getting around is tough these days, let alone in a time when modernism was not as prevalent as it is now. However, visiting distant islands is less of a hassle these days. If you give yourself enough time to travel, you will find that each journey truly lives up to its name in terms of fun. Fair House Villas is the greatest place to stay on Koh Samui till more people have the means to get there. That provides a wide range of comforts, all your needs met in one place, Fantastic scenery, and reasonably priced, spotless rooms for all. If you're still looking for a place to stay in your travel plans, this hotel is a safe bet.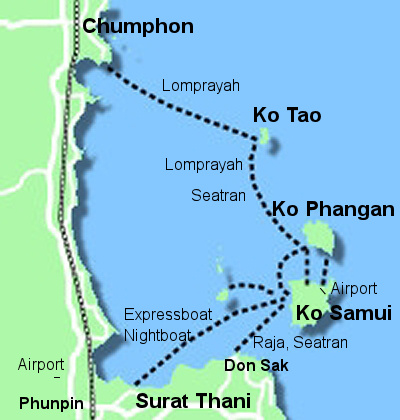 The Best Ways to Get to Koh Samui
With the intention of visiting Koh Samui, Multiple paths coexist on this voyage. In the next section of this introduction, we shall formally identify ourselves. But first, everyone needs to know where Koh Samui is and what kind of tourist attraction it is. This holds that most Thais, visitors, and locals alike should be familiar with the name Koh Samui, yet many are unaware that it is located in Surat Thani Province. Koh Samui is an island frequented by both Thais and foreigners. Thus this much is common knowledge.
People planning trips will soon start doing in-depth research and booking accommodations. Only visit the island if/when you have the chance/prefer to do so. It is, therefore, very uncommon for visitors to Koh Samui to be aware that it is an island but to be unaware of the specific southern province to which the island belongs. They have no idea how to get to the island, and they have never heard of a great hotel like Fair House Villas. Koh Samui is a vast island compared to Phuket, but only if you follow the advice in this introduction. It's a part of the province of Surat Thani. The distance from Mueang District's city center is 84 kilometers. To reach the island, you'll need to either take a boat or an aircraft across the Gulf of Thailand.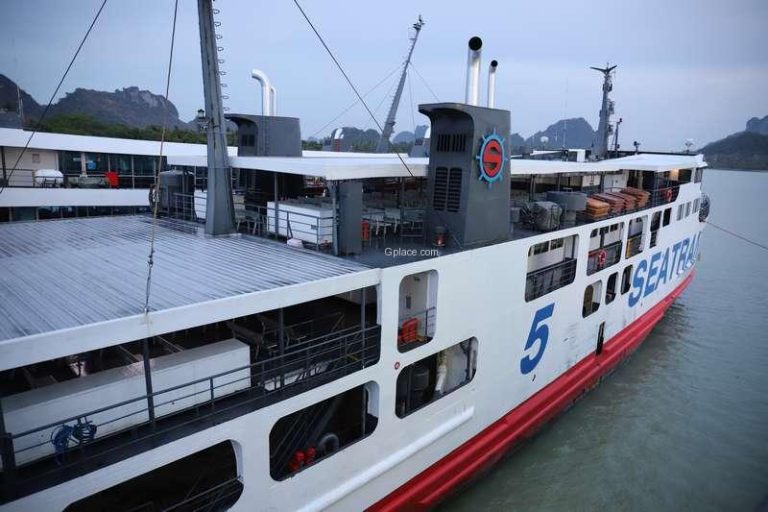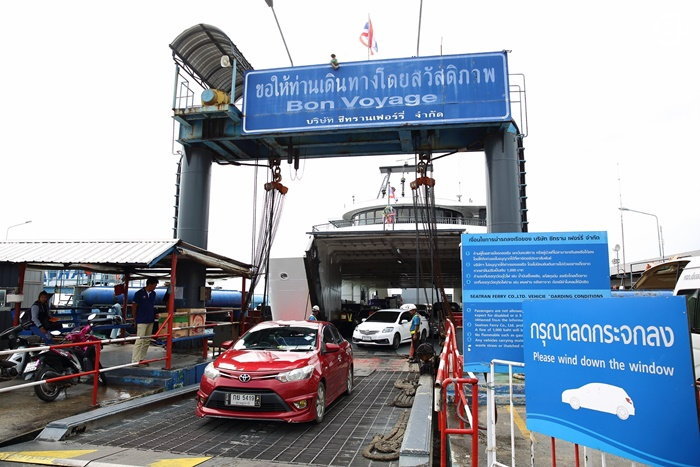 It is possible to reach Koh Samui in three different ways.
There are a number of ways that a large group can come to Koh Samui. This means that anyone planning a trip can pick from the following options:
1. Flying
If you want to fly to Koh Samui, the only airline that offers direct flights from Suvarnabhumi is Bangkok Airways. Travel time is roughly 1.20 hours, and alternate carriers are available. Take off from either Don Mueang or Suvarnabhumi, but end your trip at Surat Thani. To get to Koh Samui from Surat Thani, you can take a bus or a ferry. You can save money on both your bus ride and boat fare by purchasing both together, with the first bus leaving the terminal at 11 a.m.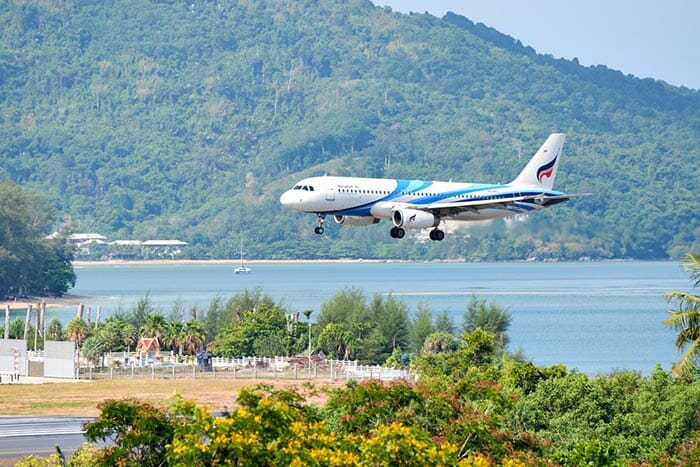 Taking a bus or a car service
You can take a bus or a taxi to go to Koh Samui. Allows trips to the province of Surat Thani. You can book your bus and ferry crossing all at once if you're traveling from Bangkok, Phuket, or Krabi. To get to Koh Samui, if you're taking a bus from elsewhere or arriving in a private vehicle, you'll need to purchase a ferry ticket on the island.
Taking a train.
Getting to Koh Samui from here could take a little longer than it would from some of the other possibilities. However, the most cost-effective option for Getting to the island is as easy as purchasing a ferry ticket the moment you exit the train at Surat Thani station.
It doesn't matter whatever route they take. However, we advise planning ahead in regard to lodging. Because it could be challenging to obtain lodging if it is a time of high tourist volume. And if you're looking for a great place to stay, I strongly suggest checking out Fair House Villas.

4. Taking a car service across the boat to Koh Samui
Many first-time travelers struggle with how to get to Koh Samui. It's possible you're unaware that there's a ferry to Koh Samui. It's a big ship, so you can even bring your car with you. So that vacationers can easily take more trips. When taking a vehicle across the island, there is an additional price in addition to the passenger fare to cover the cost of transporting the vehicle. Therefore, people who intend to visit numerous locations should make a detailed trip plan and save up accordingly. But if you don't want to lug your vehicle across the boat with you, you can always rent one once you get to the island. Alternatively, if you book a room at Fair House Villas in advance, you can make use of the hotel's shuttle service.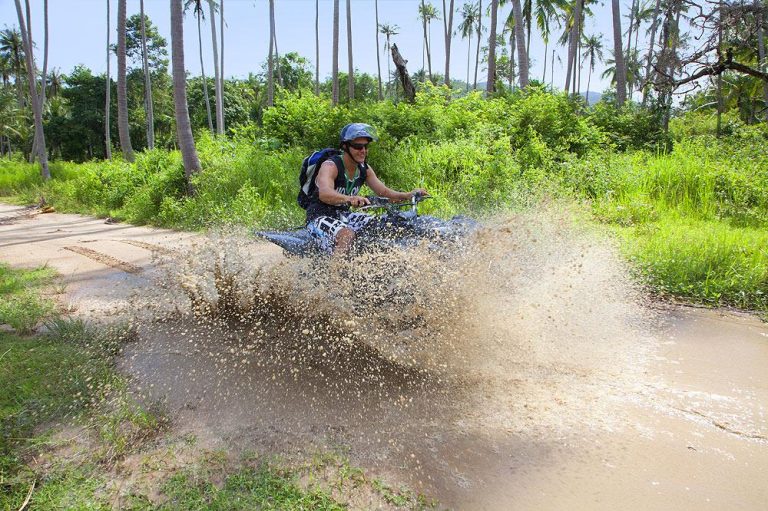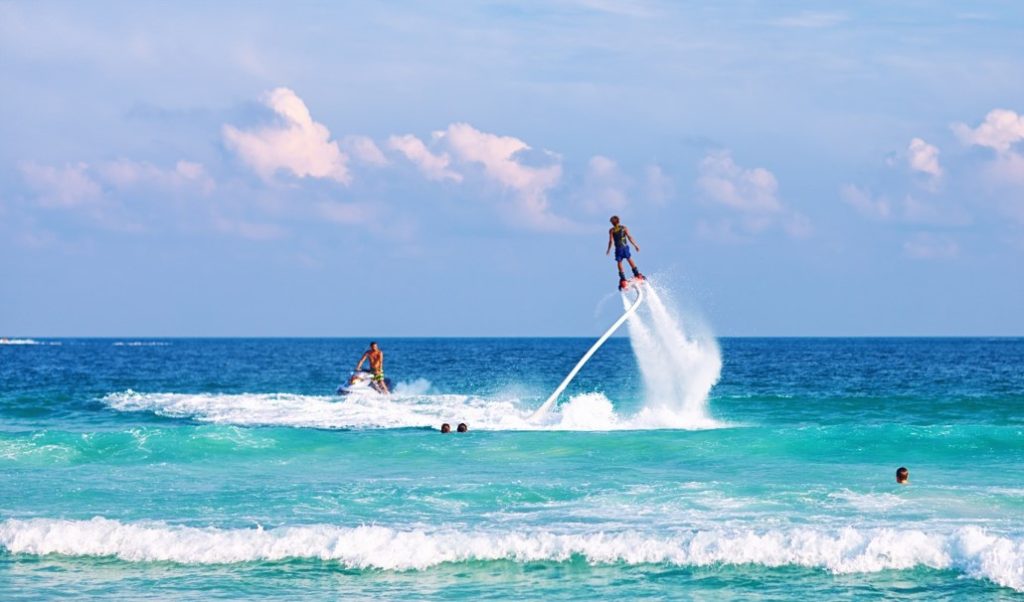 In the event that you and your travel companions have sufficient background knowledge regarding how to get to Koh Samui, you can all enjoy several of the island's most popular activities. Let's find out what the most frequent requests are from visitors to the island. When they get here, what are the most talked about activities?
Water-Based Events
When visiting the island, visitors frequently partake in water sports. To explore the underwater world through diving, rowing, swimming, etc.
Land-based Events
Many visitors also enjoy participating in land-based activities. Land-based activities and attractions abound on Koh Samui, and visitors are welcome to participate. Or you might test out the many available amenities at the Fair House Villas, such as the spa, exercise center, swimming pool, freshwater pool, restaurant, and cafe.

And there are so many exciting things to do in Koh Samui that visitors know it's well worth the effort to get there. I assure you that New Year's Eve and ringing in the New Year on this island will be an experience like no other, so if you're interested, I suggest you visit at the end of the year.