Mae Nam Beach is a peaceful place suitable for family gatherings. Amazing ocean scenery with a beautiful beach and crystal blue ocean. It's all ready to plan family-friendly activities with the most breathtaking Koh Samui sunset view.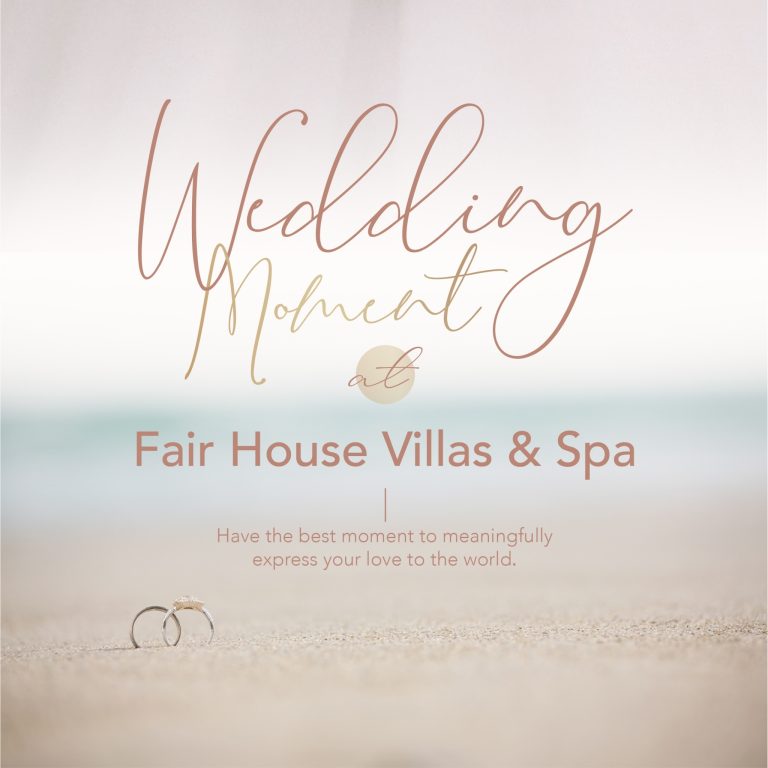 Fair House Villas & Spa, Samui is the perfect place to capture the precious moments of your wedding day. Elegant surroundings, divine food and comfortable accommodations make your wedding an experience to be treasured by you, your loved ones and friends. A delicious and beautifully presented feast is an essential feature of a memorable wedding. Choose cocktail menu or buffet, or an impressive sit-down banquet featuring Thai cuisine or East and Western delicacies. The exquisite food and stunning floral arrangements will delight your guests.
In addition, within Koh Samui, there are many activities that will fill the memory for everyone to have unforgettable happiness.
Wedding moment is the precious memorable moments. Fair House Villas & Spa is beautifully willing to make the experience of essential life moment for our special couples. The accommodations, food, cocktail, floral arrangements and ceremony management will be serviced as the best we can provide.
Have the best moment to meaningfully express your love to the world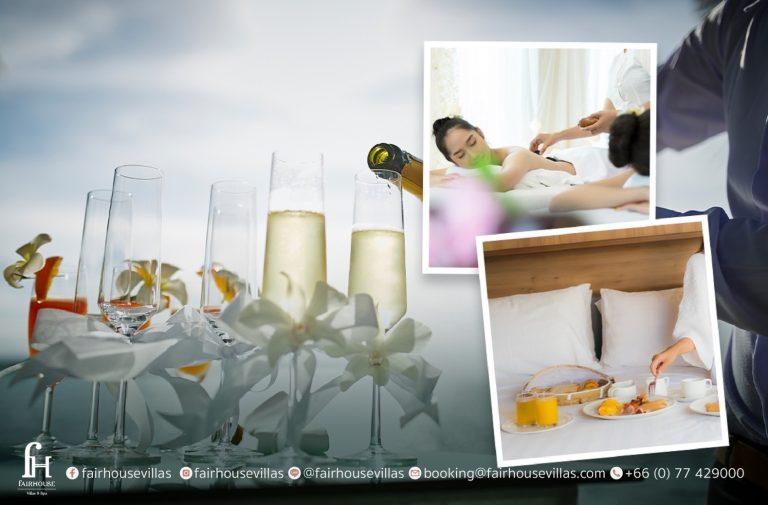 You can download Fair House Villa's Wedding Package here > https://www.fairhousevillas.com/pdf/wedding-package-fair-house-villas-spa.pdf
Package starting at 69,000 THB only! 
.
For more information, Please contact :
: booking@fairhousevillas.com
: +66 (0)77-429-000
:
https://m.me/fairhousevillas
:
https://www.fairhousevillas.com/
Line ID : @fairhousevillas
Instagram : @fairhousevillas
.